Southwest Symphony Orchestra
Current season guest artist biographies will go here along with photo (if available)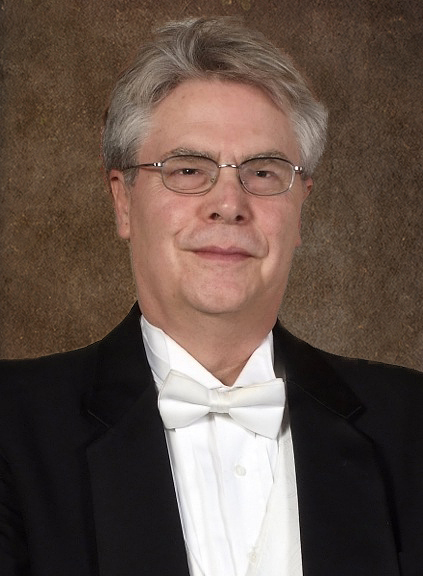 David Crane has been Music Director of the Southwest Symphony Orchestra in Palos Heights since 1992. His conducting career began as Music Director of the NIH Chamber Orchestra, Bethesda, MD. He was subsequently appointed Director of the New Music Ensemble at the University of Houston where he collaborated with the opera department in a production of Kurt Weill's Mahagonny Songspiel, programmed other early 20th century masterworks, and premiered faculty compositions. Upon receiving his Master's Degree in Conducting from Northwestern University, he conducted the Northwestern University Summer Orchestra for four seasons.
In 2011 Crane founded the Chroma Chamber Orchestra, in residence at the Music Institute of Chicago in Evanston. Comprised of many CSO and Lyric Opera Orchestra members, CCO's emphasis is the wealth of late romantic and early 20th century literature for chamber orchestra. Its concerts had the heading "Music, Art, Dance, Literature – A Multifaceted Concert Experience." Reviewed by John von Rhein of the Chicago Tribune, he wrote"…a cohesive and finely-disciplined group despite being just out of the starting gate…"
An advocate of using symphonic music as a vehicle for social justice, David Crane founded and was Music Director of the Metropolitan Arts Orchestra from 1994-1999, producing, procuring funding, and conducting benefit concerts for the Evanston Ecumenical Action Council, Chicago Coalition for the Homeless and the Tri-Village and Northwest Suburban PADS. Guest conducting engagements include the Illinois Philharmonic Orchestra, Spokane Symphony Orchestra, Grand Junction Symphony Orchestra, Lawrence Conservatory Wind Ensemble, and on four occasions the Lublin Philharmonic Orchestra in Poland. As a free-lance trumpeter in Washington D.C., he substituted and played extra with the National Symphony.
The son of a foreign-service officer, Crane spent much of his youth in Munich, Germany and Nagoya and Tokyo, Japan.
VIOLIN I
Remus Badea, Concertmaster
Diana Brodick, Asst Concertmaster
Corinne Brodick
Yeonjun Jeong
Shari Ebert
Emily Graslie
VIOLIN II
Deborah Schmaltz, Principal
Amy Belair Dailey
Nancy DiNovo
Alex Kauppila
Joan Radtke
Rosanne Serrano
Alice Snyder
Lynn White
VIOLA
Lindsay Semanik, Principal
Camille Copp
Lauren Culver
Beth Darin
Janet Kuester
Steve Pearson
Elyssa Peters
CELLO
Brian Gaona, Principal
Tyler Bernklau
Chris Cantwell
Gary Cox
Kendra Culver
Tom Culver
Albert Lam
Ruth Pieper
Dana Sebek
Carol Semmes
DOUBLE BASS
Thomas Hawley, Principal
Charles Becker
Fred Kuester
Ron Small
FLUTE
Jennifer Darwell, Principal
Deanna Machay
Wendy Miller
CLARINET
Tom Hallett, Principal
Rachel Harvey
OBOE
Meg Busse, Principal
Grace Hansum
ENGLISH HORN
BASSOON
Mark Lindeblad, Principal
Lea Larson
CONTRABASSOON
TRUMPET
Joe Loeffler, Principal
Matthew Jackson
Ron Magiera
FRENCH HORN
Carie Jancik, Principal
Jillian Adams
Timothy Kerwin
George Kwain
TROMBONE
Ian Fitzwater, Principal
Kyle McCarrell
BASS TROMBONE
TUBA
PERCUSSION
Ken Kazin, Principal
Rich Alifantis
Maggie Cavanaugh

Bill Hansen

Maureen McNichols

Christine Putlak
Interested in joining the SSO?
We welcome and encourage all interested musicians (especially string players!) to audition. Auditions are usually scheduled in the fall, on or before the first rehearsal. More information will be posted once available. Feel free to contact the orchestra manager with any questions.